Local Moving Service In Gurgaon
Aditya Packers and Movers specializes in local residential and commercial moves in Gurgaon. We are fully licensed and insured local movers and packers Gurgaon. Whether you need to relocate your offices or residence, we know how to help you get the value for your money. We've been a trusted name in Gurgaon for local moving, and are ready to help make your moving day as simple and as stress free as possible.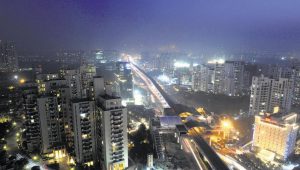 If you plan to make a local move in Gurgaon, let Aditya Packers and Movers handle all of the details. From packing and planning to handling all the moving Aditya Packers and Movers Gurgaon will thrive to make your local move go according to plan. Our highly trained movers, wide range of moving services, dedicated consulting staff and our many years of experience give us an edge over other local packers and movers Gurgaon.
Whether you're moving your residence or office across the street or across town, Aditya Packers and Movers Gurgaon is ready to handle all your Gurgaon moving needs. So the next time you're making a local move save yourself time and give Aditya Packers and Movers Gurgaon a call. We'll move you anywhere in Gurgaon and keep the focus on you. Our moving staff is local to Gurgaon and know the town very well. We can move you to any location in Gurgaon with ease and on schedule. Our local movers in Gurgaon are extensively trained in how to handle your valuables with the highest degree of professionalism and care. Whether you are moving delicate household items such as crockery, paintings, piano or sensitive office equipment such as plotters, computers etc we can move it gracefully and efficiently without any damages. Contact us now for your local residential and commercial move in Gurgaon.