Office Relocation Service In Gurgaon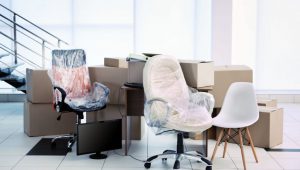 For organized and efficient commercial moving services in Gurgaon that won't stop your businesses productivity, count on Aditya Packers And Movers Gurgaon. Call us at 08050810491. Our commercial moving services can help you relocate your business. Whether you're moving down the block or anywhere in Gurgaon or across India, our professionals packers and movers can keep your business on schedule and moving forward. Aditya Packers And Movers Gurgaon specialize in office and corporate moves within Gurgaon and surrounding areas. We perform on a daily basis office and business moves in Gurgaon.
Preparing for the Move and to plan for the move is the most important part of commercial moving. Corporations are usually about making money. So, if the company is not up and running, but instead moving, then the company is not making any money. The major goal in a commercial move is to be cost-efficient and time-efficient. The less time you spend moving, the more cost-efficient you will be for your company. Aditya Packers And Movers Gurgaon specialize in office and corporate moves within Gurgaon and surrounding areas.
Aditya Packers And Movers Gurgaon offers a variety of commercial moving service plans to suit your needs. Whether you need your office packed up, shipped, we can help! We have several years of experience with many satisfied clients throughoutGurgaon and surrounding areas. We pride ourselves on the ability to relocate your business while allowing you to maintain your flow of goods and services.
Our commercial relocation services are planned with your business in mind. We understand that you need to have a smooth transition in order for your company, consumers, clients and employees to thrive. We understand that your business is your life, so we aim to make your relocation as smooth and seamless as possible.
At Aditya Packers And Movers Gurgaon, we have the knowledge and experience to move your business quickly. When it comes to relocating your employees, you don't want to deal with other hassles like negotiations or financing; we aim to eliminate any bumps that may delay your move.
Commercial relocation starts with a deep understanding of your personal and business needs. It is much more than just boxes, trucks and tape. It's our insight and integrity that makes us number one in the industry and our customers agree! We aim to deliver specialized corporate relocation services in Gurgaon and surrounding areas that meets the needs of our customers. This means that we will stop at nothing to provide you with top-quality, safe and efficient corporate relocation services for your business.
As commercial movers, Movers Aditya Packers And Movers Gurgaon is the industry leader in providing the highest quality services at competitive prices. We want to cater to the needs of your business and your budget, ensuring that your office move or warehousing arrangement best suits your unique requirements and challenges. For over 10 years, our professionals have been providing unwavering quality service to businesses of all sizes, from small, privately-owned businesses to large corporates in and around Gurgaon.
Contact us or call us 24/7 at 08050810491.