Short Term Storage Service In Gurgaon
Aditya Packers and Movers Gurgaon offers safe and secure storage service in Gurgaon for people who want to store their items for a specific period. We have a climate controlled storage space available in Gurgaon which is ideally located and can store your valuables for specific period at very economical price.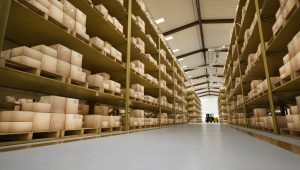 There are times during a move when space constraints limit the number of belongings that you can take with you while moving, creating a need for secure storage services. In the case of a temporary move, it might not even be worth the trouble for you to take and unpack everything. In such case, storing with Aditya Packers and Movers is a much better and safer option. We pick your things and store them for the specific time. Short and long-term storage services are available. Our storing service price is very economical as compared to other Movers and Packers in Gurgaon. Our storage facility is secured and monitored 24/7 so there is no risk of any loss or damages. Storing your valuables with Aditya Packers and Movers Gurgaon is fully insured packers and movers Gurgaon.
Some features of our store facility
Safe storage of your goods with 24/7 security system
Proper control and checks on entry and exit of goods
Maintain moisture and insect free warehousing space
Security of goods
Provide excellent quality control of our warehousing services
Contact us now if you need short and long term storage services in Gurgaon.